PJ wishes Jase 'Happy Birthday' with a SAVAGE parody to 'Look What You Made Me Do'
Publish Date

Friday, 8 September 2017, 1:25PM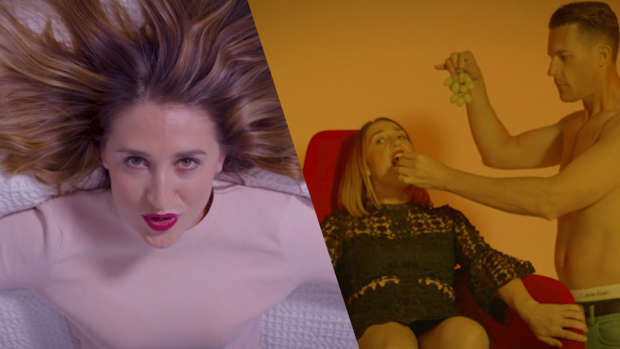 The Jase part of the 'Jase and PJ' show turns 40 today! (lol, soz Jase), and he's known to stitch PJ up. 
Let us remind you of the time Jase got PJ Harding moustaches made, he tricked her into eating dog biscuits, and the time he made her audition for First Dates on her own birthday... those are just a few things Jase has made PJ do.
So, PJ only had one idea when it came to Jase's birthday. REVENGE.
Introducing, PJ's parody of Taylor Swift's 'Look What You Made Me Do'...
'So Far From 22' 
- PJ Harding
HAPPY BIRTHDAY OL' MATE! WE LOVE YOU XO
DISCLAIMER: Jase isn't actually 40 today