Jase's bus crush from 1998 unexpectedly called us, so we reunited them!
Publish Date

Friday, 3 February 2017, 10:27AM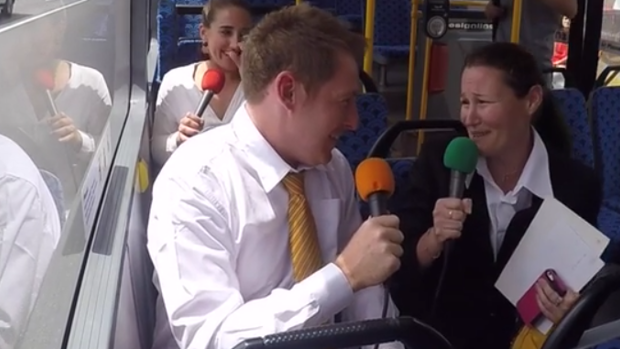 Well, this took an unexpected turn!
On Tuesday, Jase and PJ asked you all about your 'bus crushes'; the type of crush where you admire a person on public transport so much, that you end up having a crush on them (but let's be honest, you never actually talk to them).
While taking your phone calls, something happened that we never could have predicted.
Turns out, our listener Liz used to catch the bus with Jase in 1998. Liz had a MASSIVE bus crush on him when they were in high school back in Brisbane! (What a laaaady killa Jase)
During Liz's phonecall, she proceeded to explain that she caught the 173 with Jase, but being victim to a prank just the other week, Jase was not convinced it was true and thought PJ was trying to set him up again (ha, that's what you get for being a prankster, mate).
However as the call continued, he began to realise it was actually a genuine bus crush, and Jase decided it was too good to brush over. So come Wednesday this week, Jase and PJ called Liz back to relive the moment from '98 and give Liz's 14 year old self, what she always dreamt of:
PJ then sorted Jase with a bus, school uniforms and got old mate Liz over to Auckland, NZ for a beautiful ice-cream filled reunion on the 173!