Jase and PJ's best moments over the years!
Publish Date

Friday, 17 November 2017, 12:42PM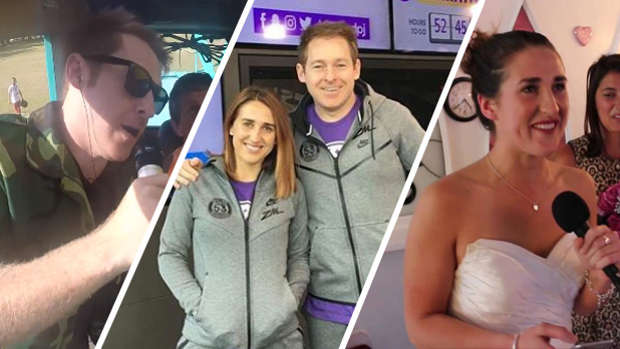 Seeing as Jase and PJ are moving to Melbourne (they'll still be driving you home next year DW) 
We thought there was no better way to celebrate than to bring back some of their GREATEST moments from the past three years!
When PJ got married to Aussie Romance in Las Vegas
PJ Married her Aussie Romance Michael. It was a beautiful evening in Las Vegas, Nevada at The Little White Wedding Chapel! *For an hour
When Fletch, Vaughan & Megan and the whole of NZ pranked them! 
In honour of April Fools Day -  Fletch, Vaughan and Megan played a prank on Jase and PJ...
They both got the call from our boss at 6.30am to say that Fletch, Vaughan and Megan were sick and unable to do the rest of their show.
The day Mike Hosking rode in PJ's 1996 Toyota Corolla (he owns a Ferrari)
Turns out 'The Hosk' is pretty protective of his favourite cleaning device, so Jase and PJ stole it, leading to an extremely savage response from Mike Hosking himself.
They then held the vacuum cleaner for ransom and the only way The Hosk was able to get it back is if he rode in PJ's 1996 Toyota Corolla "shitbox"
That time they dropped HEAPS of KFC seasoning from a crane!
Their dreams came true. Jase & PJ headed to Hamilton and got #OperationExtraSeasoning underway thanks to KFC. 
It's been an honour working with ya Jase and PJ!
Best of luck over in Aussie, we're stoked that you'll still be driving us home next year!