Jase and PJ's 9-course fries degustation is the definition of hot chip porn
Publish Date

Thursday, 19 January 2017, 12:31PM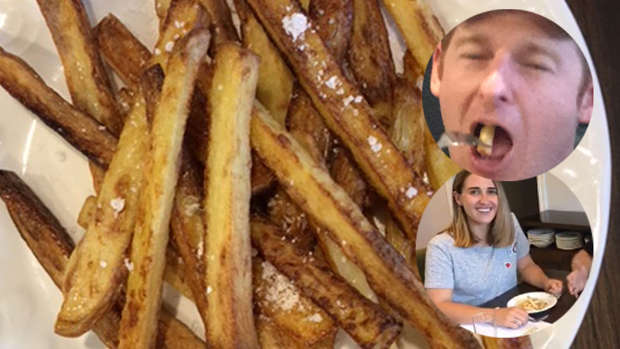 After hearing about a man who lost 50kg by eating nothing but potatoes for a year, Jase and PJ crazily decided to eat only hot chips for 100 hours this week.
Yesterday, the pair were commenting on having no energy, feeling tired and suffering from mood swings too. 
That's when Deano stepped in. Hearing that this wild pair were eating nothing but potatoes, Dean from Wilcox Potatoes gave Jase and PJ a call and invited them over for a Hot Chip Degustation!!!
If that hasn't got your mouth watering already, then take a look at this MENU: 

YUM. It'd be rude not to share some pics too, so apologies in advance if you end up salivating all over yourself.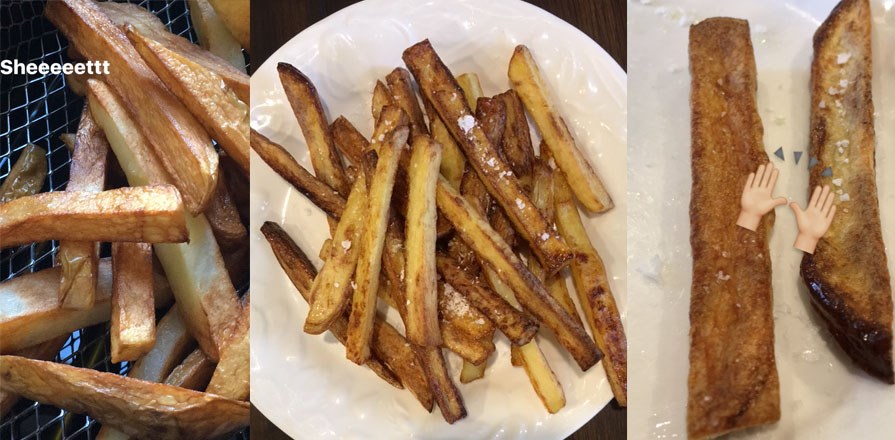 It certainly looked like Jase was enjoying himself too LOL.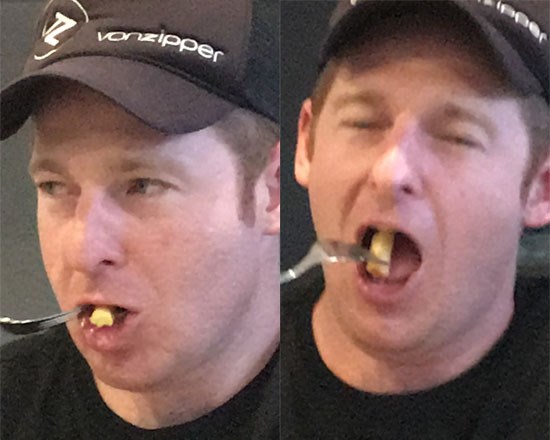 Jase and PJ will continue to eat only hot chips until 5pm today (19 Jan).
Check out the full stream of the incredible degustation here: