Boy's Nightmare About An Intruder Was Real
Publish Date

Thursday, 2 July 2015, 3:37PM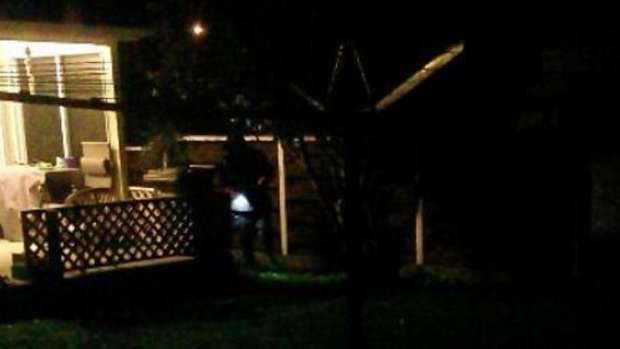 A mother initially disbelieved her son's midnight report of an intruder outside their house, but after setting up a makeshift security system two nights later, she realised the 3-year-old was telling the truth.
Melissa Rodrigues' Waikanae property was the target of a backyard intruder three nights in a row.
On the first night, Ms Rodrigues' 3-year-old son said he thought there was an intruder on the property, but she didn't believe him.
On the second night, Ms Rodrigues saw footprints in the backyard and began to take her son's report seriously.
Ms Rodrigues said she couldn't afford a CCTV system, so downloaded a free app called Salient Eye, which turned a smartphone into a surveillance system.
The app monitored motion in the backyard and captured the intruder in the act, notifying Ms Rodrigues quick enough to call the police "in literally seconds".
Police, including a police dog and handler, arrived at the scene shortly after to track the intruder down.
Ms Rodrigues said the makeshift surveillance system helped to ensure the intruder was caught quickly.
"It meant we didn't have to put ourselves in harm's way to look for him, and with the email alert we were on the phone to the police in literally seconds.
"This app literally helped our whole community," she said.
Senior Sergeant Anita Dixon of Kapiti Police said the makeshift surveillance system helped police to catch the intruder and arrest him.
"The attending police staff were able to recognise him from the images captured on the device," she said.
The offender was a teenager and has been referred to Youth Aid.
Ms Dixon said she wasn't aware of any other reports of burglary in the area.
The surveillance app was a "very good" idea, she said.