There's a Hair Burning Trend - Don't Try This At Home!
Publish Date

Friday, 10 July 2015, 12:19PM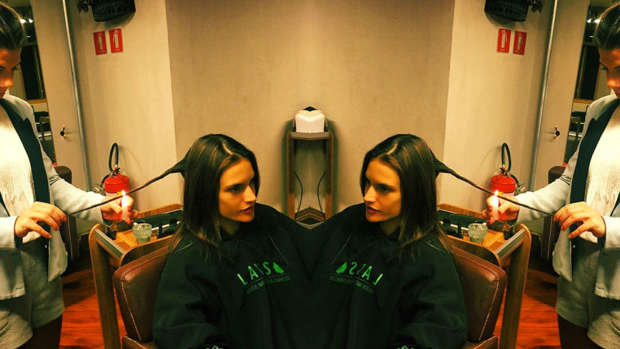 The latest trend to reach the states is velaterapia. 
It refers to cutting your hair with the flame of a candle. Supermodels like Alessandra Ambrosio are backing it. 
The technique has been popular in Brazil since the '60s and involves tightly twisting a strand of hair and then running a flame along it to burn off the split ends that stick out. The hair is meant to be left feeling smooth and fresh afterwards. But that doesn't mean you should try it. 
"This is the worst idea ever," says hairstylist Matt Fugate at Sally Hershberger Salon. "Anyone who is educated in the layers of the hair shaft knows that this kind of process will ruin your cuticle—your clear coat of protection—weaken your hair and expose your cortex layer to the environment."
Brazilians are known for torturing their hair under the sun and with hot tools; "it's why they have to come up with quick fixes, like the formaldehyde-loaded Brazilian blowouts that have stylists using masks in the salon to deal with the deadly fumes," says Fugate.
If you want to see how bad it is for your hair, try dropping a strand of hair in a candle and watch the texture frizz and kink up. "It completely changes due to the chemical reaction and there's no way to return to normal."