Taylor Swift Makes A Playlist For Heartbroken Fan
Publish Date

Thursday, 12 February 2015, 12:43PM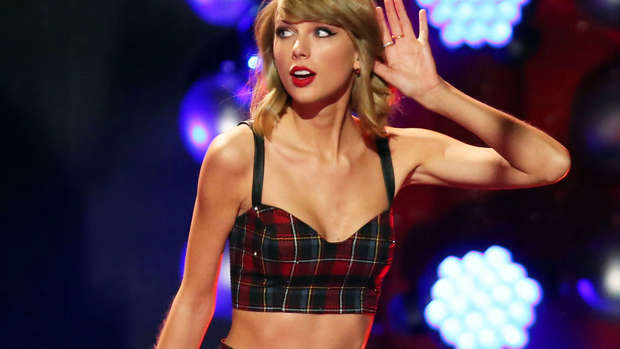 A heartbroken Taylor Swift fan recently reached out to her about a breakup she was going through..
Kaseywrote on her personal Tumblr:
"taylorswift I hope you see this but we've been together for 4 months, he just texted me and told me he was done with me. Gave me no reason and kept trying to get me to do irrational things to get him back. Now he's calling me names and I just feel crumbled. I don't know what to do."
Luckily for Kasey, Taylor heard her cry for help and responded in a series of messages. She wrote back:
" He just ended it, just like that?"

"Oh my God, I know. It's so devastating to come to terms with speaking of someone in past tense when you used to see them as your present and your future. But think about what he said. It will take a while for you to get those words out of your head."

"Heartbreak is awful enough. The fact that you have to endure this kind of emotional abuse is so wrong. I know it's hard but I think it's time to utilize the 'block' feature on your phone. This is just damaging. Do you have to see him around?"

"So don't give him the chance to say more damaging things. There is nothing wrong with avoiding people who hurt you. You fell in love, no games. Now you're saying goodbye with no games. Protect yourself, please. I'm so sorry this happened."

"I made you a break up/moving on playlist: Stay Away - Charli xcx Not Around - Montgomery Wings - HEARTS Coffins - Misterwives Sleep - Azure Ray Begin Again - Measure"

 

Nawwwwwwwww.