Neighbours Super-Fan Never Goes on Holiday So She Can Watch Every, Single Episode
Publish Date

Monday, 23 March 2015, 11:58AM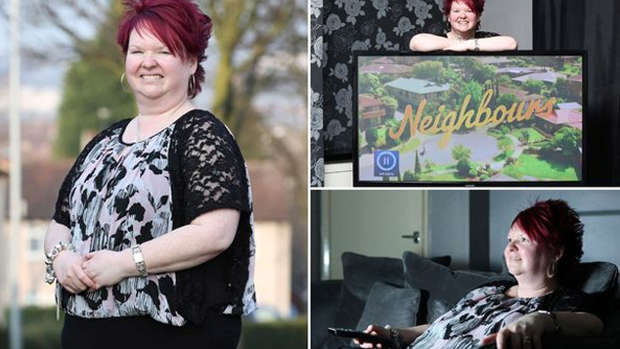 A fan of TV's Neighbours, which is celebrating its 30th anniversary, has watched every single episode.
Mum of three Kerry Sturgeon, 42, has never had a holiday in case she missed one and has spent the equivalent of 145 days of her life tuned into the Aussie soap.
Kerry, of Wakefield, West Yorks, said: "I absolutely adore it. It is just so happy.
"My favourite character of all time was Cheryl Stark – she was so outrageous.
"And I so wanted to be Kylie Minogue's character Charlene. I loved her."
The mum-of-three loves the Aussie soap so much that she did not even let giving birth stop her from tuning into the drama of Ramsay Street.
Kerry, began watching Neighbours when she was in school and fell in love with the happy-go-lucky characters.
Kerry said: "I've never missed a single episode.
"I started watching it in school. We would come home and have our tea and watch Neighbours"
She said: "My husband and I have always watched it together. I got him hooked on it when we met and now he can't miss an episode either.
The school catering assistant, who has three sons - Andrew, 25, Matthew, 20, and Casey, 18 - said she has never been on holiday in her life and would prefer being at home watching Aussie soap.