Kim Kardashian Reveals Her Instagram "Bikini shots over brands" Policy
Publish Date

Monday, 29 June 2015, 11:36AM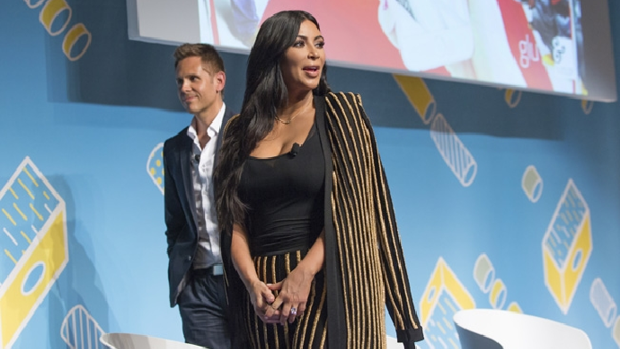 Kim Kardashian West does Instagram her way, and that means no paid promotions and admittedly too many bikini shots.
She was speaking in front of an intimate audience today at the Cannes International Festival of Creativity and said "Its what I want and what I put out".
This was Kardashian's first time at the annual creative gathering in the south of France, and she spoke about her autobiographical mobile game , social media habits and how to cultivate a brand, about which the self-made celebrity is an expert.
Kardashian's talk came on the same day her mobile game scored a sponsorship deal with Karl Lagerfeld, which her gaming partner Glu Mobile announced.
The game, Kim Kardashian Hollywood, now has a million daily players and was a surprise hit this year with tie-ins to her reality show and real life. Her husband, musical artist Kayne West, nudged her toward the initiative with video game maker Glu Mobile.
Kardashian said. "I thank Kanye every day for making me do that deal,"
The game, simulates rising through the ranks of stardom and continually puts out updates. Soon, her glam team will make a virtual appearance, opening new branding potential.
Kardashian also talked about her social media obsession and admitted occasionally reaching out to Twitter or Instagram to offer advice. She even reached out to Instagram CEO Kevin Systrom to allow editing on posts because she kept making typos.
She said her Instagram feed is off limits and if she does take a photot with a product it's not because she gets paid, Her Instagram is a "No-promo zone I know a lot of my brands might get frustrated that I don't promote maybe as much as they would like, but I only do it if it's authentic,"
Kardashian opened her talk with a personal experience at Cannes. She was awoken in the middle of the night by a naked woman trying to get into her room using a credit card as a key.
It seemed to be an honest if not drunken mistake, and yes Kardashian got it on video but said she would not be posting that one to Twitter.