Vaughan Smith's guide to a romantic Valentine's Day without spending any money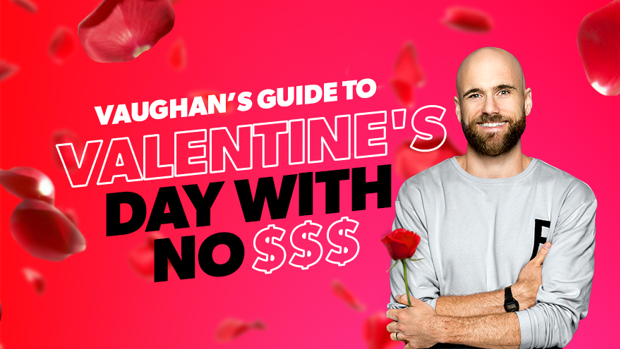 Vaughan Smith is a love guru, obviously.
So he's kindly stepped up to help fellow men and women be as romantically gifted as he is. AND it's without spending money!
Here's Vaughan's top 5 Valentine's Day gestures that doesn't cost ya a cent:
5 – Write a love letter
4 – Sort something you know they want done… organize a cupboard, I did the hot water cupboard once, did the pantry at the weekend. LOVED IT.
3 – Lengthy couch-based massages.  Not the Netflix and chill ones, though.
2 – Watch something they want to watch that you're not particularly into.  Just watch it.  You might even like it.  If not, pretend to.
1 – Make a fort in the lounge and go "camping"