Vaughan catches Indie losing her first tooth on camera
Publish Date

Tuesday, 16 January 2018, 4:15PM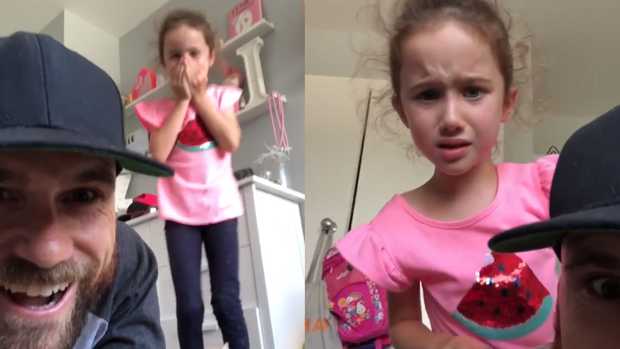 OMG CAN VAUGHAN'S KIDS GET ANY CUTER!
Indie, Vaughan's oldest daughter, just lost her first tooth, and it was all caught on camera!
Vaughan has shared the adorable moment on Instagram (and are those little happy tears we see Vaughan?!) 
Indie has been dying to have a wiggly tooth since all her pals at school have had them. She developed one in December & we've been getting multiple daily updates. Today a watermelon seed got lodged beside it and really shook it loose. So today at 12.53pm, she lost her first tooth & we were lucky enough to get it on video. She's stoked now, after the initial shock wore off! Soooooo... What's the going rate for a tooth with the tooth fairy these days? A shiny 20c piece? A 50 baht coin from a Tooth Fairy Thailand trip? A bag of chocolate coins?
In the video you see, Indie slowly wiggling her tooth which seems to unexpectedly fall out (basically on top of Vaughan!)
When Indie realises what's happened, she's quick to get pretty freaked out - fair enough! 
Congratulations Indie, hope the tooth fairy brings you some goodies!