Take our Fact of The Day warm up quiz!
Publish Date

Wednesday, 2 August 2017, 9:12AM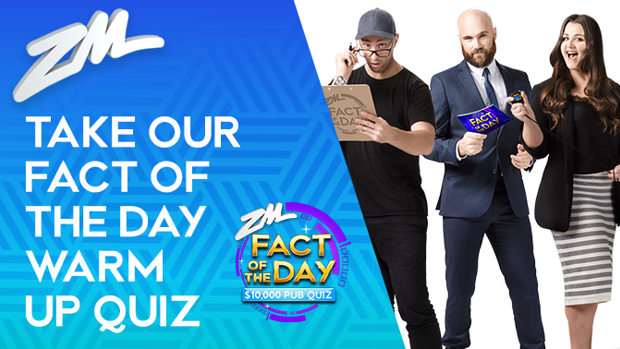 It's time for the Fact of the Day day day day day… PUB QUIZ!
Thanks to Save My Bacon Fletch, Vaughan and Megan are bringing the ultimate pub quiz to your town and you could WIN $10,000!!!
We're going on tour with the Fact of the Day Pub Quiz and we want you to come along.
Round up your team of six and register HERE for a chance to take part!
But FIRST, take our warm up quiz to ensure you are trivia ready: