WIN a WEEKS worth of groceries by rating our playlist!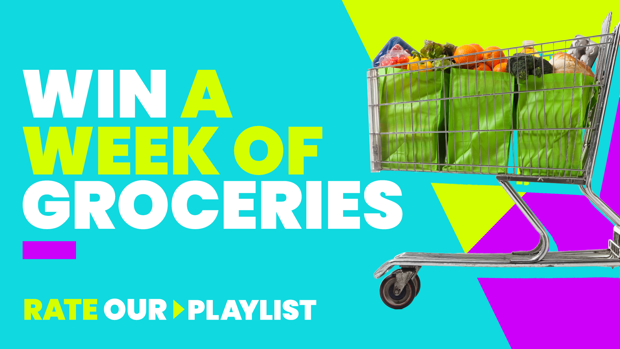 Howdy! It seems like we've got a few hidden country fans amongst us, because wow you lot are loving Morgan Wallen - Last Night. 
Georgia from ZMs Jam Packed Workday has been trying to make 'Wallen Wednesdays' a thing for a while now, where she wears his merch, plays his music, and talks about how great he is ALL... DAY...
Maybe 2023 is the year of country music?!
Want us to add more yeehaw tunes? Maybe some Luke Combs, or Kelsea Ballerini? Let us know. OR if you're thinking the complete opposite and are really not wanting any more country on ZM, tell us!
Vote for the songs you want, and the ones you don't want, and you'll go in the draw to win a week's worth of groceries on us.
Because we get it, inflation is not our friend at the moment, and that lettuce is EXPENSIVE! 
Get voting below legehons 🧡

👇👇👇
☝️☝️☝️
Take your Radio, Podcasts and Music with you