Rate ZM's Playlist and WIN!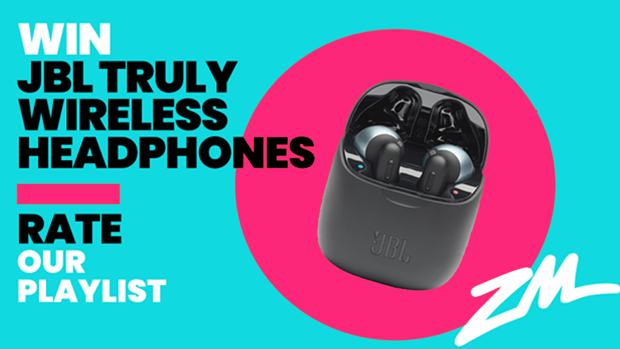 At ZM we wanna hear what music you want to listen to! That way, we can give ya what you want!
That's why we're asking you to rate our playlist.
This week we've got your chance to win a pair of JBL Truly Wireless headphones!
Stay connected, stay wireless. 
With no wires holding you back from enjoying your favourite music with JBL Pure Bass.
Take some time to rate ZM's playlist - telling us what you like hearing and what you're sick of. Every little bit of feedback helps!
Thanks so much.

ZM xoxo