Publish Date

Wednesday, 8 April 2020, 11:33AM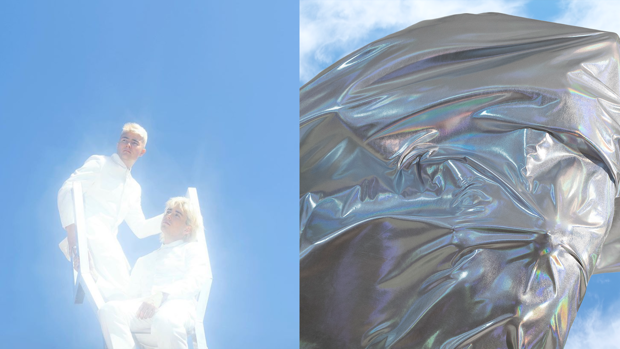 Kiwi faves, Sachi are back with a banger for your ears this week on Local's Only.
The New Zealand electronic duo are back with an assertive spring in their step. Fusing a bilingual bop between English and French, 'Enchanté' features Naïka, an extravagant pop singer who grew up between Guadeloupe, Vanuatu, Kenya and Paris.
"When we were writing the song it came out super fun and sassy, like going out to the club and not taking shit from anyone. We spent time in Paris a few years back and that's just totally the experience we had of Parisian nightlife," Will says.
Nick adds, "We had been wanting to write a song with a bilingual chorus for a while, and the song came out super naturally when we wrote it with Naika, who's first language is French. We always try to make songs that make you dance, especially in a live setting with friends."
Co-written by Naïka and SACHI, 'Enchanté's lyricism holds the witty charisma of a girl who's just been bought a drink in the club before disappearing into the night on her own. The single's cheeky, blunt sass is expressed the same in SACHI's productions buzzing dance-pop vibrations.
Take your Radio, Podcasts and Music with you