Who is the third mystery person that knows the Secret Sound? It's one of these people...
Publish Date

Friday, 23 February 2018, 3:33PM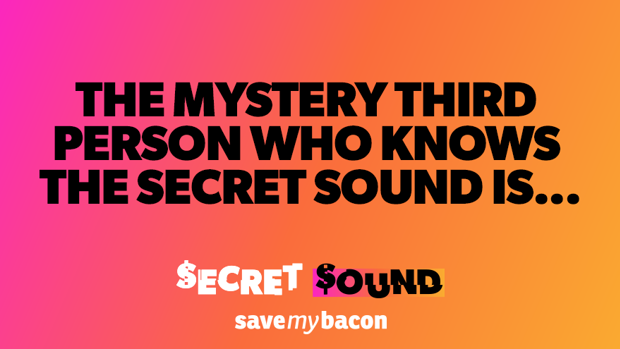 There are only three people in the entire world that know what ZM's Secret Sound is. 
They are Soundkeeper Gary, RossBoss and...
A MYSTERY PERSON DUN DUN DUUUUUN. 
On Monday Soundkeeper Gary is going to reveal who that third person is. 
But until then, we are going to fuel the mysterious fire with a list of 5 suspects AND one of them is actually the mystery third soundkeeper!
Suspect #1 - August Smith
The cheeky three old is daughter to none other than Vaughan Smith. With a mysterious grin always on her face, this wee one could easily hold the secret to the sound...
Suspect #2 - Jeremy Wells
If we had to choose the sexiest person to keep the sound a secret, it would be him. 
Suspect #3 - Savage 
His song is the soundtrack to ZM's Secret Sound, so he could easily have even more involvement with the SS.
Suspect #4 - The Right Honourary Prime Minister Jacinda Ardern
Well we know she kept her pregnancy a secret from the nation for many months, so we could probably trust her to keep her mouth zipped for the Secret Sound...
Suspect #5 - Hilary Barry
Aunty Hilz is loved and trusted by all. But could she be trusted with the SS?
There's your five options - who do you think it is?