IT'S BAAAAACK! WIN with ZM's Secret Sound!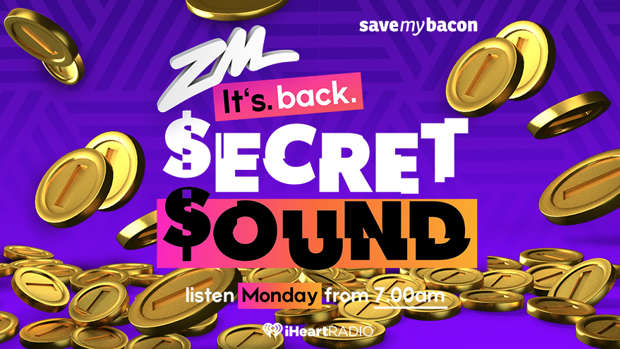 YOU GUESSED IT! ZM's Secret Sound is BACK, thanks to Save My Bacon! 
We've got a brand new sound, stacks of cash and a very excited Soundkeeper Gary back for 2018.
Can you be the first to correctly guess our SECRET SOUND!?
We can't tell you much about the sound, but we promise we'll have you thinking about it 24/7.
STARTING NEXT MONDAY 12th FEBRUARY, listen for the activator and be the selected caller through on 0800 DIAL ZM. You will be given ONE chance to guess the SECRET SOUND. If your guess is correct, you'll win the amount of money the sound is worth at the time you play.
And if that money isn't quiiiite enough, Save My Bacon can sort you either a mini loan ($100 - $600) or a larger loan ($1000 - $3000) with their new honest and friendly, no hidden fees kickstart loans!
T's & C's apply. Apply online today at www.savemybacon.co.nz.
You'll have chances to guess ZM's Secret Sound with Fletch, Vaughan and Megan at 7am and 8am, Bel at 11am and 1pm, and Jase and PJ at 4pm and 5pm! 
Fine tune your ears and get guessing each weekday! Good luck, and sorry in advance for driving you slightly crazy... AGAIN.