Publish Date

Friday, 9 March 2018, 12:20PM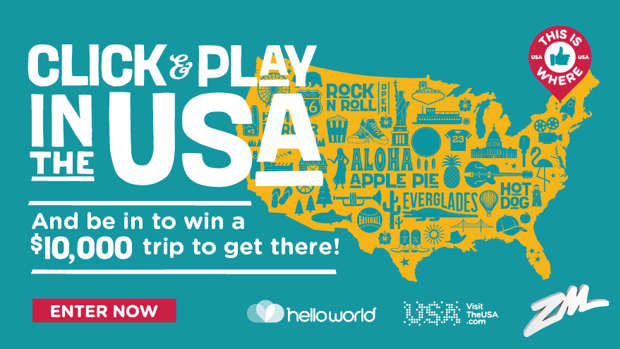 Are you clued up on your USA pop-culture? We're teaming up with Brand USA to find out just how much you know!
Each day this week, we'll be calling someone back, we'll play a well-known pop song reversed, sped up or mashed and all you have to do is correctly guess what song it is and you're in the draw to win a trip to the USA!
You'll score Flights, accommodation, transfers and spending money to see one of your favourite artists!
Plus put your USA pop-culture to the test at clickandplayusa.co.nz by answering five quick-fire questions and you can win a $10,000 trip to get yourself there! All thanks to Brand USA and Helloworld!
Register below for your chance to be called back and you could be on your way to the USA!