Get a loved one home for Christmas with Berocca Forward
Publish Date

Friday, 24 November 2017, 4:37PM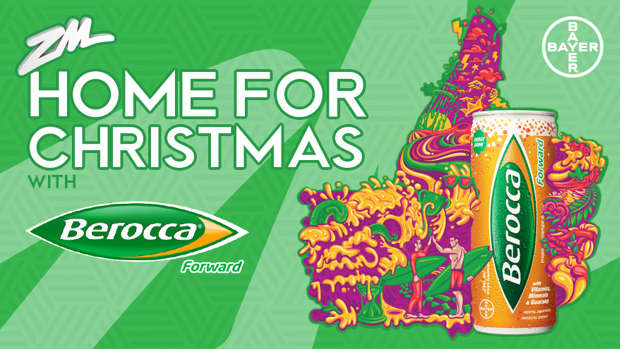 ZM's Fletch Vaughan and Megan are bringing the nation together this Christmas, with Berocca Forward!
Be in to win with Berocca Forward, the positive energy drink.

Enter to win a trip home this Christmas with Berocca Forward.
Let us know where you want to go or who you want to bring home and you're in to win. Get going this summer with Berocca Forward, a positive energy drink.
Enter below for a chance to WIN!
Berocca Forward is an Energy Drink from Berocca! It has added B and C Vitamins as well as Magnesium and Zinc.
It contains energizing caffeine and guarana but half the amount of sugar as other full sugar energy drinks.
We are sharing #positiveenergy with #beroccaforward
Follow Berocca Forward on Facebook and Instagram
Check out more about Berocca Forward HERE
Berocca Forward - Giving you the energy boost without all the sugar!