Ed Sheeran confirms he is coming to NZ!
Publish Date

Friday, 17 February 2017, 2:56PM
HOLY SH*T! This is seriously not a drill (and we can't get over how casually Ed just dropped this absolute BOMB!!) but Ed Sheeran just confirmed he is coming to NZ.
In an interview with FVM's Megan, she asked the question we've ALL been dying to know - 'when are you coming to NZ next?'
Ed's response was everything we wanted PLUS MORE!!
"Uhh... early next year is when the tour is scheduled for... but I'll probably be there non-working before then."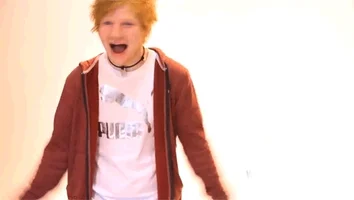 So not only is Ed coming for a tour in early 2018, he's probably coming this year just for shits and gigs!!
YES YES YES!!!!! We can't wait to see you Ed!
You can pre-order Ed Sheeran's album before its March 3rd release and get 3 songs instantly HERE.